Shakespeare Theater Diever (1 km)
For more than 70 years, theater Diever has been playing pieces of Shakespeare in the beautiful Open Air Theater in the forest of Diever. The theater can accommodate 1000 visitors.
Onderduikershol Diever (5 km)
Deep in the forest of the National Park Drents-Friese Wold you can find the hidden people location "Het Onderduikershol Diever". It can be found via walking and cycling paths between Wapse and Diever. During the Second World War, a group of resistance fighters from Diever conceived the plan to build a hiding place in an inconspicuous sand hill in the pine forest. Sometimes up to 20 people were hidden in the den.
CAMRAS Radiotelescoop Dwingeloo (8 km)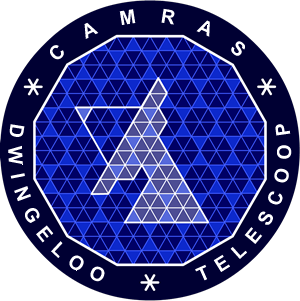 Come and take a look in the oldest rotating radio telescope in the world and listen to signals from the universe. Once the first and largest rotatable radio telescope in the world for professional astronomy, now the largest for amateurs!
Bospub de Boerdennen Dwingeloo (9 km)
Hidden in the forest of National Park Dwingelderveld, you can find Bospub de Boerdennen. A beautiful pub with amphitheater and miniature golf. Enjoy the finest traditional pancakes here, as well as a tasty salad or apple pie with coffee. There are also covered wagon tours. Every first Sunday of the month there is live Irish music from 2 to 5 pm. Every last Sunday of the month, there is a nice walk organized at 4 pm and starting 5 pm live music.
Museums Vledder voor Valse Kunst & Moderne Glaskunst (9 km)
The former town hall of Vledder housed since 1998 the Museums for False Art, Contemporary Glass Art and Northern Dutch painting, with outside a Sculpture Garden. Is it real or false? That question constantly arises when you wander around between the false art. The Night Watch and the Mona Lisa hang here unattended in a room. There is fake art to see from he master of fake art Han van Meegeren, Geert Jan Jansen and David Stein, as well as forged works by Mondriaan, Appel, Picasso, Dalí, Chagall, Ensor, Klee, Matisse, Heyboer, Slevogt, Emil Nolde, Lovis Corinth, Remington and Rodin.
Sauna Welness Het Friese Woud - Boijl (14 km)
Enjoy for hours a large number of wonderful sauna facilities in an atmosphere of calm. There are also beauty and massage facilities and a Hammam with Rhassoul. This way you can immerse yourself in a feeling of well-being..
Solex rijden bij Het Drents Kwartiertje (22 km)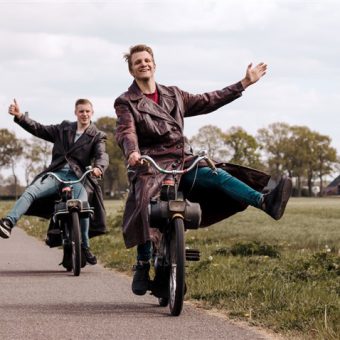 Make a wonderful Solex tour with a couple or with a group and enjoy the beautiful forest surroundings. You feel like you were in the fifties.
Kamp Westerbork (28 km)
Remembrance camp Westerbork is located in Hooghalen. The camp was a porch of the Nazi death camps during Second World War. Now you will find a Remembrance Center next to the remains of the camp. More than 107,000 people were deported from Camp Westerbork, 93 times a train left, often to Auschwitz, but also to Sobibor.
Monumentendorp Orvelte (34 km)
Orvelte is one of the most beautiful villages in the Netherlands. It is a village that originated in the 10th century. The monumental farms and streets give the village a unique atmosphere.
Joytime Klimpark Grolloo (37 km)
The Adventure Forest, the best outdoor activity of Drenthe. Beautiful forest climbing at an absolutely unique place. Around and on recreational lake De Kleine Moere (Grolloo, near the city of Assen) you will find six trails. 76 obstacles and a zipline of 725 meters are waiting for you. At least, if you dare …
WILDLANDS Adventure Zoo Emmen (48 km)
Here it is possible to make a world expedition in one day. Travel through the jungle, the savannah and the polar region. As a true adventurer you discover new worlds, stand eye to eye with wild animals and experience exciting adventures. Theme park with 22 hectare of active adventure, nature and culture!
Kasteel Coevorden (49 km)
In the city center of fortified town Coevorden you can find the only castle of Drenthe, originally from the eleventh century and depicted in the official province flag of Drenthe. At the foot of the Castle a settlement grew into a city. Go on discovery, take a beer and enjoy in the restaurant.
Plopsa Indoor Coevorden (50 km)
Exceptional indoor fun at the most beautiful indoor amusement park in The Netherlands! Be enchanted by the magical world of Studio 100. More than 25 attractions capture the hearts of small adventurers and their families.